Outdoor wood furniture looks beautiful and makes up the backbone of outdoor living spaces, but it also takes the brunt of summer sun, thunderstorms, and other damaging weather. Protecting outdoor wood furniture isn't difficult. If your wood patio furniture already needs restoration, call a specialist like Furniture Medic by MasterCare Experts in Naperville, IL.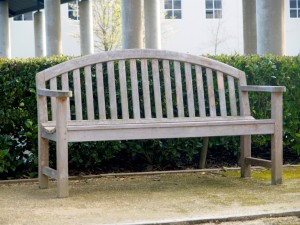 When it comes to wood furniture protection, the best approach is a multi-faceted one. Use one or more of these tips to keep your outdoor furniture in like-new condition:
Strategic Placement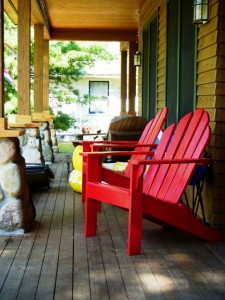 You probably don't want to sit in the hot sun, and neither does your furniture. Choose a shaded area for your outdoor seating. You'll be more comfortable, and your furniture will be protected from the elements.
Natural Teak Oil
Lightly sand your wood furniture, then rub in a layer of natural teak oil. Let it dry, then apply a second coat. Teak oil absorbs into the wood, supplementing the wood's natural oils and creating a water-resistant barrier. Reapply any time you notice your outdoor wood furniture drying out.
Water Sealant and Varnish
If you love the look of natural wood, but want lower maintenance protection, opt for a clear varnish and water sealant. These treatments will make your outdoor wood furniture water-resistant. You will have to re-treat every few years.
Latex Paint
Paint creates an airtight, watertight seal over your furniture, and allows you to easily change the appearance of the wood. Be sure to choose a paint that is designed for outdoor use.
Repair and Restoration
If your outdoor furniture has already taken some damage from sun, wind, rain, or other elements, consider having it repaired rather than replacing it. A professional furniture restoration company like Furniture Medic will remove old paint, varnish, or other finishes, recondition the wood, make any repairs necessary, and restore your outdoor furniture in less time, and with less effort than you could do it yourself. Want to change the look of your old wood patio furniture to better fit your new landscaping? Let them know.
Contributor to several restoration and cleaning blogs. Google+